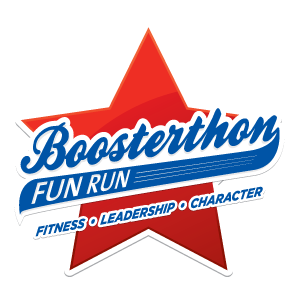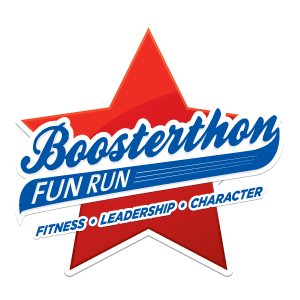 Boosterthon helps Eastover raise much-needed funds for our school and over 1000 other schools across America this school year. The eight-day Boosterthon program  promotes three specific values during the fun-filled experience: FITNESS, LEADERSHIP, and CHARACTER. Students will also experience an amazing character theme, Mind Spark Mystery Lab! It is a STEAM (science, technology, engineering, arts, mathematics) theme all about using character to solve problems. Students will enter into a mystery lab and learn all about character and STEAM!
With our big goal of raising $25,000, for all funds raised through our Boosterthon Fun Run will be donated to the Eastover Elementary "Partner to Play" Campaign.
Partner to Play
Eastover Elementary PTA has launched a campaign to enrich the school and community through enhanced outdoor spaces. The goal is to raise $150,000 to turf the soccer field, revitalize the basketball courts and the playgrounds at Eastover. This will be done in collaboration with donations from the neighborhood. The PTA has committed to raise $25,000 through Boosterthon this year to contribute to the campaign and we need your support! Ask friends, neighbors and relatives to support your child in the run this year. Every donation gets us closer to our goal and a revitalized playground for our students!
Goal $150,000
$80,000 – Install artificial turf on the large playground soccer field and resurface asphalt track
$30,000 – Replace asphalt with sport court on small playground
$20,000 – Resurface asphalt basketball court
$20,000 – Enhancements for large playground
Rendering of Playground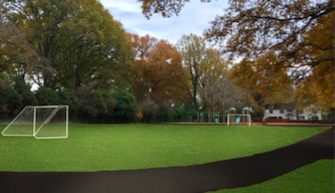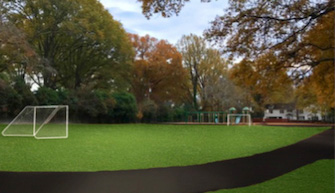 Site Map of Proposed Project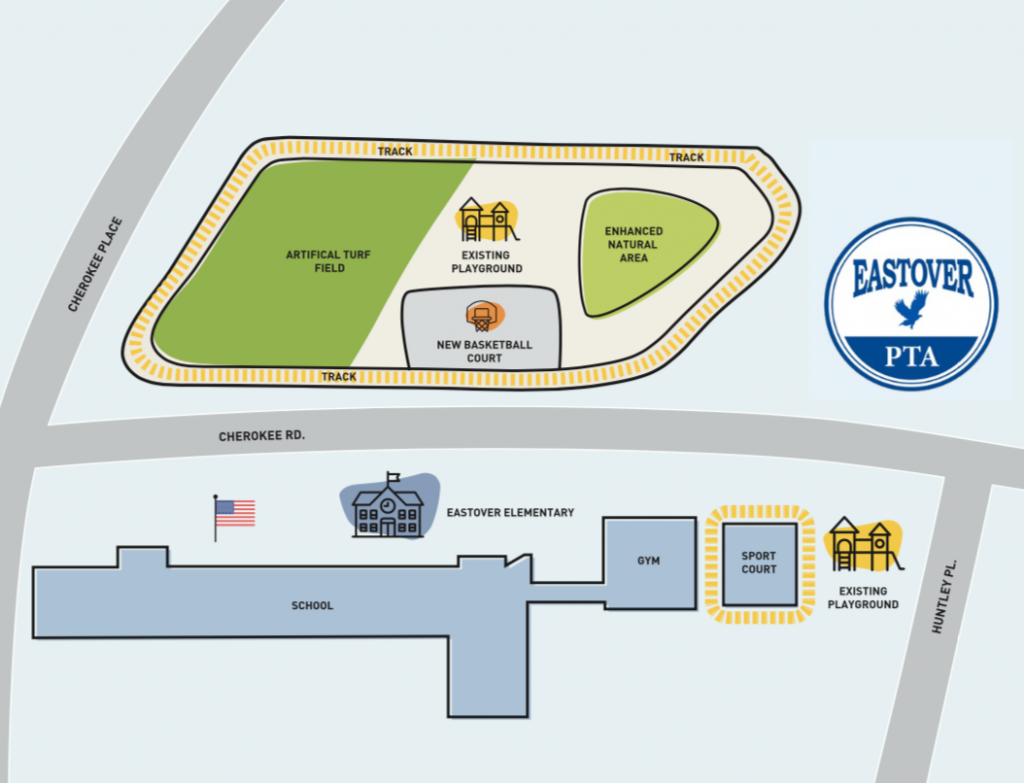 We are very excited to work toward offering this beautiful and functional space for our students and neighbors!