Eastover has a wonderful history of events that build school spirit, offer opportunities to build lasting friendships – and of course have fun! Scroll through the list below to see what's happening all year long!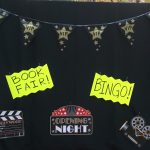 Bingo & Book Fair Night
Eastover Elementary School, Cafeteria & Auditorium
B-I-N-G-O!!!!!!!!  Are you ready to yell out Bingo as loud as you can? Then make sure you attend Bingo Night during the fall Book Fair!  Come shop for books, get a bite to eat from delicious food trucks and play Bingo!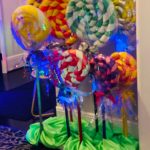 Parent Night Out  
Not only do we have events for the kids, but for the parents as well. Join us for a fun adult night out where you can just stop by or stay until the end! Meet new friends! Laugh! Food! Drinks! Raffle!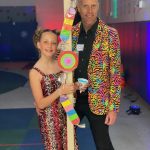 Father-Daughter Party
Eastover Elementary School
What a special night for our young ladies! Date night with Dad or any adult can join the fun! The girls of Eastover Elementary will have the time of their lives dancing the night away, enjoying food, sweets, fun photos, games, and other special surprises!!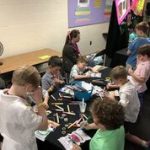 Mother-Son Party
Eastover Elementary School
An event with mom's and their boys?!?! What a fun night! Eastover Elementary School is transformed into an exciting night to celebrate how great our Eastover Elementary boys are! If Mom can't join in the fun, any adult can!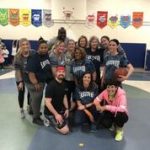 March Madness Basketball Tournament & Book Fair Night
Eastover Elementary School, Gym & Auditorium
Do you have mad basketball skills? Or maybe you have never dribbled a basketball before! Yes, we take all types of basketball skills or even none at all during our March Madness Basketball tournament! This event is held during our Spring Book fair where you can shop for books, enjoy some food and play basketball with your grade against some of the Eastover Staff!  Start practicing your basketball skills now!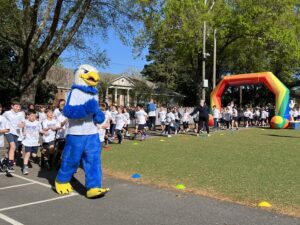 Beat the Eagle
Eastover Elementary School
Beat the Eagle is a fun week-long fundraising event for our school. We  conclude the event with the highly anticipated Fun Run! Can the kids beat the Eagle?  Kids and teachers love this event!