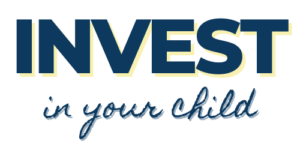 INVEST is Eastover's yearly capital campaign and largest fundraiser that runs from September-October. It raises money to help bridge the gap between the amount of money provided by the school system and the amount of money needed to help keep the level of instruction at Eastover top notch. 2022 kicks off Eastover's 87th year and our goal is $87,000!
Each year Eastover PTA invests $520 a student in enrichment resources-every
dollar counts! Be one of the first 100 donors OR give $500-$999 and join our Golden Eagle Club!
New for 2022, we are very pleased to announce the Bald Eagle Club! For those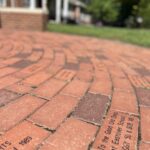 donating $1,000+, they will get the opportunity to have an engraved personalized brick at the Eastover flagpole to see for years to come!
The funds raised during the INVEST campaign will be used to enhance learning at Eastover this school year! For the 2022-2023 School we need your support more then ever! INVEST funds will be used to supplement all areas of curriculum and instruction including:
K-5 Spanish Instruction
Grounds maintenance and improvements
Cultural and arts enrichment
Staff appreciation
Teacher classroom allowance
School safety
Additional school cleaning services
Technology, subscriptions & headphones for each child
Exceptional children funding
New books for the library & classrooms
Chess instruction for 1st and 2nd graders
Field trip scholarships
Talent development funding
Supplemental funding for art, PE and music
INVEST donations will be accepted during the campaign! Remember, the sooner we receive funding, the sooner we can begin implementing all of the exciting things planned for our students.
Eastover Elementary School is an approved recipient for most employer-sponsored United Way Campaigns. It is possible to make your INVEST donation through your employers United Way Campaign.
Watch Eastover's INVEST team on some of the ways INVEST helps students & teachers:
How do I INVEST?
You can help us meet our INVEST goal by:
Donate Online! This is the easiest and quickest way to submit your contribution!
Participate in Matching Gifts by asking your employer if your company participates in the matching gifts program.
Donate by check by filling out the "Invest Donation Form" and submitting to school.
Invite a grandparent, relative or friend to join our Grand Giving Circle by donating to the Invest in Your Child campaign.
Important Forms & Links
Questions?
Please contact our Invest Co-Chairs, Sara Boehm and Mary Ladd Reagan