INVEST in Your Child & Watch Our Eagles Soar!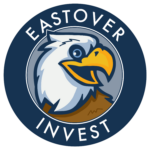 INVEST is Eastover's annual giving campaign and largest fundraiser. The campaign raises money to help bridge the gap between the amount of money provided by the CMS school system and the amount of money needed to help keep the level of instruction and enrichment at Eastover top-notch.
We need your support to continue giving our students what they need to grow and thrive each day. For the 2023-24 school year, the Eastover PTA needs about $500 per student to fulfill planned enrichment. Our goal for INVEST is to raise $85,000 by October 27. All donations, regardless of amount, help us meet our goal. And every single gift is an investment in your child and our community.
What is the money used for?
Chess instruction for K-5
Teacher & staff appreciation
Technology, agendas, subscriptions
Grounds maintenance & enhancement
Classroom allowances
Literacy & classroom libraries
Additional school cleaning services
Field trip scholarships
Specials funding (art, music, PE)
Special school events
In-school enrichment
Classroom furniture
Giving Levels
Become part of the Golden Eagle Club by donating $500 to $999.
Join the Bald Eagle Club by making a donation of more than $1000, and you'll also get a custom engraved brick by the school flagpole.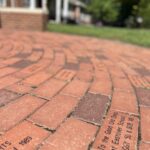 How do I contribute?
You can help us meet our Invest goal by:
Donating online! This is the easiest and quickest way to submit your contribution!
Having your company match your gift! Ask your employer if your company participates in the matching gifts program.
Donating by check—just submit it to the school. Send checks payable to Eastover PTA (*Note "INVEST" in the memo) to 500 Cherokee Road, Charlotte, NC 28207.
Inviting a grandparent, relative or friend to donate to the INVEST campaign.
Your contribution to Eastover Elementary PTA is fully tax deductible. Tax ID 56-1281364

Remember, the sooner we receive funding, the sooner we can begin implementing all of the exciting things planned for our students.
Questions?
Please email invest.eastovereagles@gmail.com.